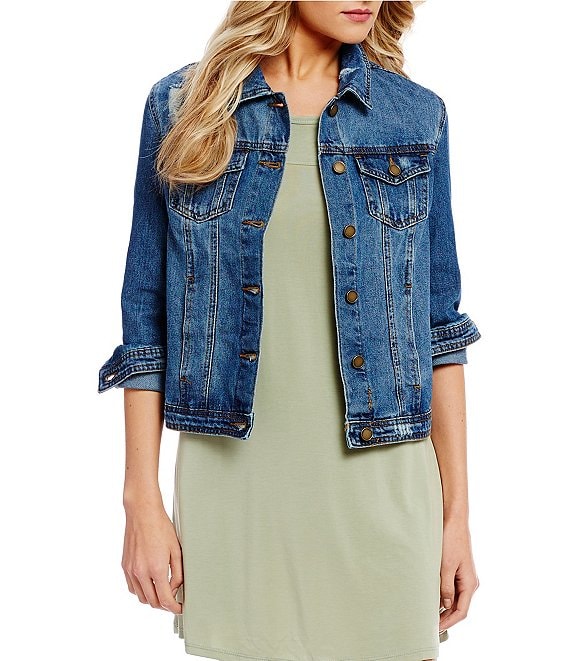 Copper Key
Destructed Denim Jacket
Rated 4.5 out of 5 stars
Rated 4.5 out of 5 stars
Rated 4.5 out of 5 stars
Rated 4.5 out of 5 stars
Rated 4.5 out of 5 stars
2 Reviews
Rated 4.5 out of 5 stars
From Copper Key, this jacket features:
basic denim jacket
light distressing
functional front pockets on chest
full front button closure
cotton/polyester
machine wash
Imported.
DMS: 0353 653 JK14988P-DL
Copper Key strives to incorporate trend-forward details, silhouettes, fabrications and color palettes that work newness into classic concepts. The brand represents a casual and timeless aesthetic that is intended to be effortlessly cool. Copper Key maintains a strong focus on everyday wear with an emphasis on basics and ease of styling.
Ratings & Reviews
4.5
Rated 4.5 out of 5 stars
Rated 4.5 out of 5 stars
Rated 4.5 out of 5 stars
Rated 4.5 out of 5 stars
Rated 4.5 out of 5 stars