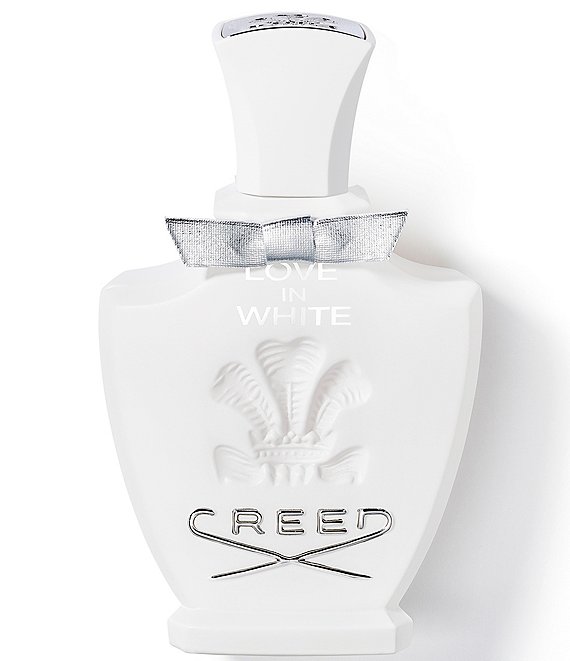 CREED
Love In White
Full Star
Full Star
Full Star
Full Star
Full Star
1 Review
An ode to Creed's sophisticated craftsmanship and passion for the world's finest ingredients, Love In White combines hand-selected essences from five continents, a fragrant statement of global unity and peace. The scent is pure freedoma floral-fresh blend grounded by Florentine iris, French daffodils, and subdued, powdery Tonkin rice. Love In White was honored on its launch day by a tributeNew York City's Empire State Building illuminated by pure white lights.

Fragrance Category: Floral/Fresh
Top Notes: Orange Zest from Italy
Middle Notes: Florentine Iris, Daffodils from France, Magnolia, Bulgarian Rose, Tonkin Rice
Base Notes: Vanilla, Ambergris, Mysore Sandalwood

About the House of CREED:
It began as a bottle of Royal English Leather commissioned by King George III after becoming enamored with a pair of Creed scented gloves. The House of Creed is one of the world's oldest yet most modern fragrance houses, spanning seven generations from father to son for over 250 years. As the only fragrance house to rely on an ancient infusion technique to capture the raw and rare materials of each perfume, Creed has created a legacy of unrivaled scents, both commissioned and worn by kings, queens and discerning Creed devotees throughout history. Based out of Paris today, each scent is weighed, mixed, macerated and filtered all by hand in the highest tradition of the House's founder, James Creed. Today, Sixth Generation Master Perfumer Olivier Creed and his son, Erwin Creed, carry on the craft from their Parisian laboratory continuing the art of Creed's perfume making a timeless, yet modern take on history, bottled.
Ratings & Reviews
5
Full Star
Full Star
Full Star
Full Star
Full Star