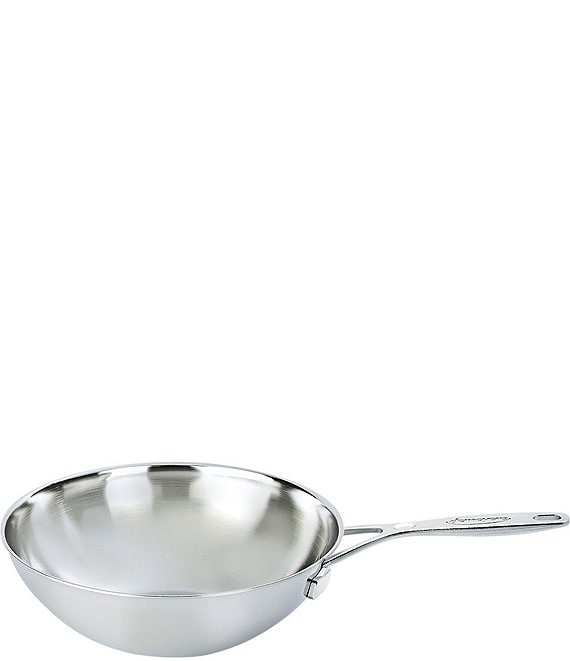 Demeyere
Industry 5-Ply 5 QT Stainless Steel Flat Bottom Wok
Full Star
Full Star
Full Star
Full Star
Half Star
9 Reviews
Designed to meet the demands of busy restaurant kitchens, the Industry 5-qt Stainless Steel Flat Bottom Wok cooks up stellar stir-fry dishes. Chef-friendly features make this premium wok a pleasure to cook with.
5-Ply construction offers outstanding heat conduction and retention
Patented Silvinox surface treatment - stainless steel maintains silvery finish, resists fingerprints and is easy to clean
Flat base stability - pan won't warp when heated
Stay-cool, shot-blasted polished 18/10 stainless steel handles are securely welded, extremely hygienic and provide a firm, comfortable grip
Perfect pouring edge for no-mess cooking
Compatible on all cooking surfaces including induction, oven and broiler safe up to 500°F
Dishwasher safe
Approx. 5 QT, 3.9 height
Approx. 3.99 lbs
Manufactured in Belgium
Imported.
Ratings & Reviews
4.89
Full Star
Full Star
Full Star
Full Star
Half Star