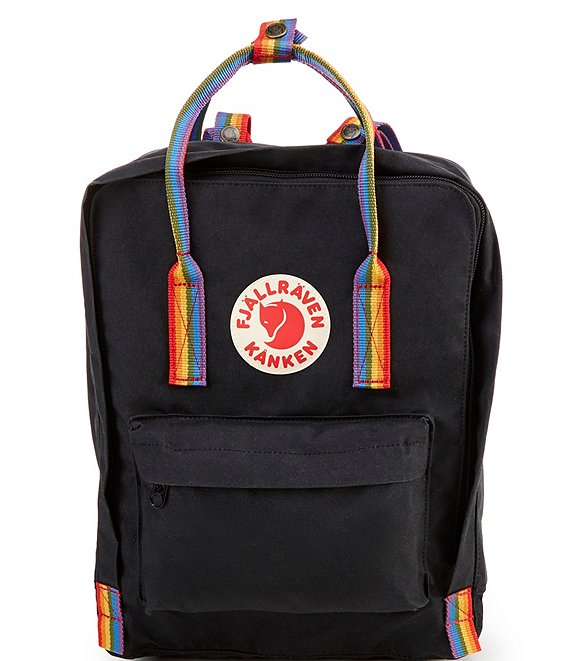 Fjallraven
Kanken Rainbow Handle Backpack
Full Star
Full Star
Full Star
Full Star
Full Star
1 Review
From Fjallraven, the Kånken Rainbow Handle Backpack features:
Vinylon
includes seat pad stored in an inside pocket in the back of the main compartment
2 open side pockets and one zippered pocket on the front
Nam label inside main compartment
Approx. 38cm H x 27cm W x 13cm D; 16L volume
Approx. 0.66 lb weight
Imported.
Special edition and part of the Artic Fox Initiative supporting climate/enviormental projects
Ratings & Reviews
5
Full Star
Full Star
Full Star
Full Star
Full Star