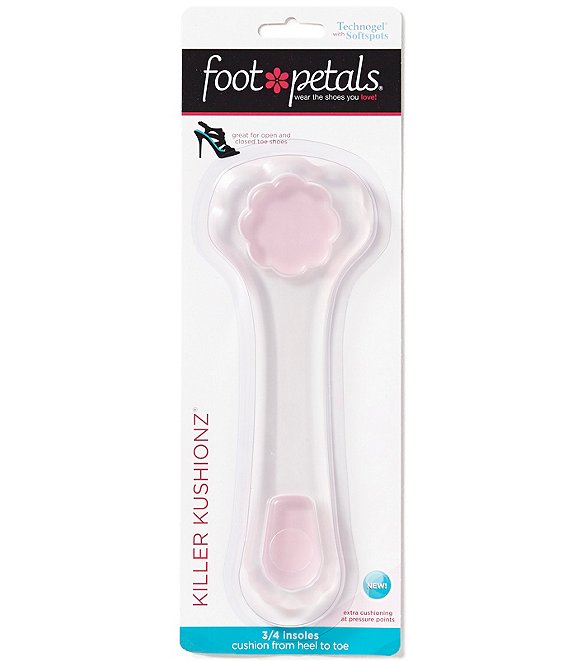 Foot Petals
Technogel with Soft Spot Killer Kushionz
Full Star
Full Star
Full Star
Full Star
Full Star
1 Review
Description
From Foot Petals, the Technogel Kushionz feature:
Approx. 0.75" insoles that provide ultimate shock absorption from heel to ball of foot
extra layer of cushioning providing comfort with every step
Flexible contoured design that cradles the foot and are reusable
Include one pair
Imported.
Ratings & Reviews
Tell us what you think!
Full Star
Full Star
Full Star
Full Star
Full Star
Rated 5 out of 5 stars
Write a Review