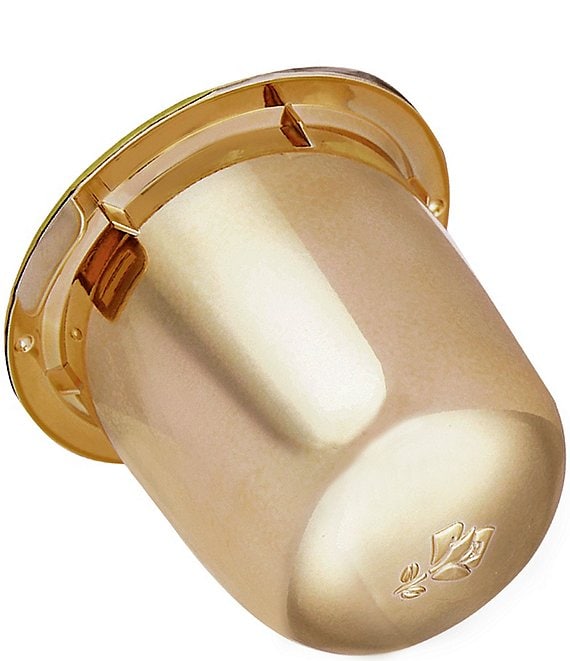 Lancome
Absolue Revitalizing & Brightening Rich Cream Refill with Grand Rose Extracts
Full Star
Full Star
Full Star
Full Star
Full Star
2 Reviews
What It Is:
A rich face cream with a unique, transforming texture that visibly reduces wrinkles and fine lines, while rejuvenating skin with firmness, radiance and 24-hour hydration.
What Else You Need To Know:
Lancome's most comprehensive anti-aging collection, Absolue represents the brand's ideology, now and in the future.
Lancome believes that luxury and environmental sustainability should co-exist, and Absolue takes us on an environmental journey, for more ethical and ecological sustainability.
To indulge responsibly, replenish your Absolue Rich Cream with this full-size refill capsule.
Made with an exclusive blend of Grand Rose Extracts, this indulgent cream visibly revitalizes skin with moisture, firmness, and plumpness.
Its unique texture creates a sensorial journey as it transforms from a thick hydrating cream to a thin serum-like lotion, to a thick layer plumping skin with moisture.
Wrinkles and fine lines appear diminished for smoother, younger-looking skin as well as a brighter, more radiant and even tone.
Skin surface cell renewal is improved and the skin's moisture barrier is protected.
How To Use:
Replenish your Absolue Rich Cream in 3 simple steps:
After removing the jar lid, pinch the gold tabs and twist counterclockwise to release th4 empty capsule
Insert the replacement capsule and twist it clockwise to lock in place.
Remove the foil cover from the capsule, and you're ready to indulge!
Apply an even layer to clean, dry skin
Upon application, the cream has a thick texture and feels creamy, rich and nourishing
As the cream is blended, its texture transforms into a thin,serum-like lotion that feels fresh and nourishing as it easily absorbs into the skin.
As the cream is absorbed, the texture thickens and skin feels even, plumped with moisture and a silky.
A dewy, nurtured look is revealed without leaving skin oily, greasy or shiny and without pilling.
Suitable for sensitive skin.Tested under dermatological control.
Ratings & Reviews
5
Full Star
Full Star
Full Star
Full Star
Full Star