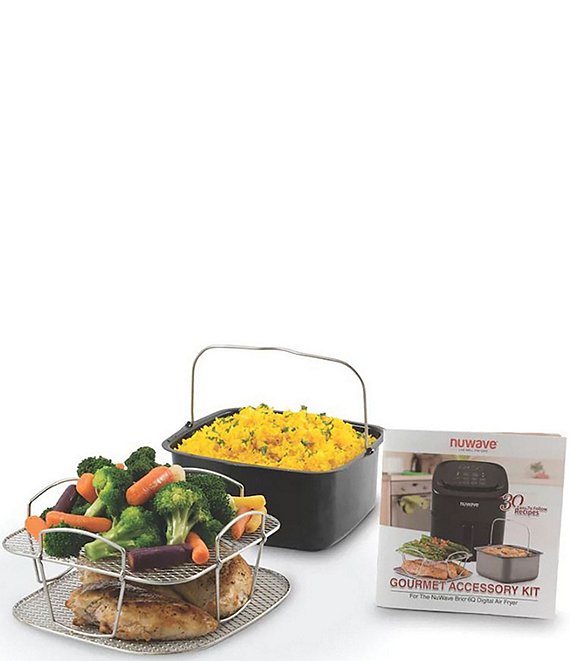 NuWave
Air Fryer Accessory Kit
Description
This 3-piece accessory kit is all you need to make your Air Fryer the complete appliance in your kitchen. The additional rack lets you make the most of your Brio's 6 qt. capacity. The baking pan is ideal for eggs, mac n' cheese and much more! The 30 recipe cookbook will get you on your way to complete satisfaction with your NuWave Air Fryer.
Cooking rack is stainless steel and dishwasher safe
Great for cooking multiple foods at once, like burgers and fries, fish and chips and much more
Baking pan is perfect for baking
Ideal to bake cakes and pies
Baking pan can hold up to approx. 72-oz.
Works with Nuwave 6-Qt. Digital Air Fryer.


Includes:
baking pan
1/4" or 2" reversible rack
30 recipes
Imported.