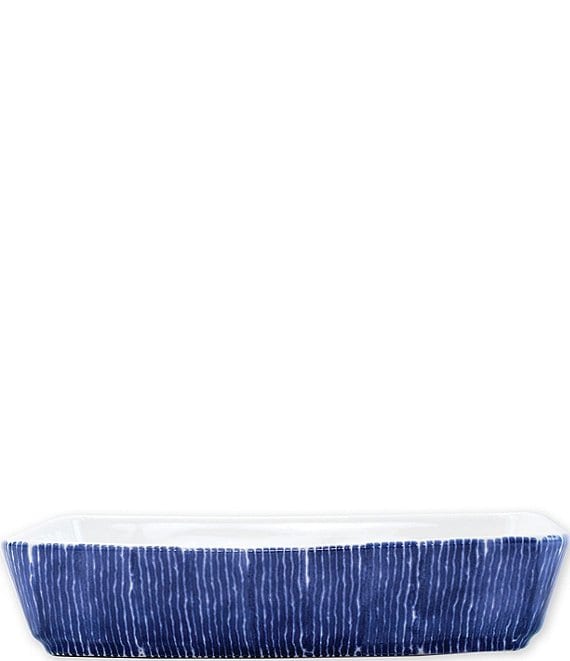 VIETRI
Santorini Stripe Rectangular Baker
Description
Frame your meal in the playful, fun design of the Santorini Stripe Rectangular Baker. Drawing inspiration from the native colors of the Greek Isles, Santorini will easily become an everyday favorite in your kitchen.
Terra Bianca earthenware
Approx. 13.75"L x 9.25"W x 3"H
Microwave safe
Dishwasher safe
Oven safe to 400°f
To cure servers, fully submerge and soak in water for 15 minutes prior to each use. This soaking prepares the dish, reduces cooking time, and prevents the food from sticking
Imported.
VIETRI uses natural earthenware clay that is indigenous to Italy. It is the most durable earthenware of the highest quality on the market today, using the best glazes and firing at the highest temperatures. With earthenware clay, we are able to get the variations in color and glaze, for which VIETRI is famous, that bring warmth and uniqueness to our products.
DMS: 0712 615 VSAN-003060